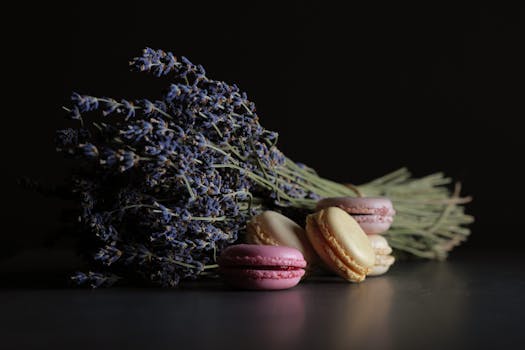 Crab cakes are a beloved dish that comes from the East Coast of the United States. They are made with lump crab meat, breadcrumbs, eggs, mayonnaise, and various spices, and can be served as an appetizer or as a main course. While crab cakes are delicious on their own, there are many creative and tasty ways to incorporate them into other dishes. In this article, we will explore some of the best recipes and ideas for what to make with crab cakes, from crab cake eggs Benedict to crab cake sliders. Whether you are a seafood lover or just looking for an exciting new way to enjoy crab cakes, there is sure to be a recipe in this guide that will inspire your next meal. So grab your apron and get ready to cook up some delicious crab cake creations!
1. Classic Crab Cake Sandwiches
Crab cakes are a favorite among seafood lovers, and there are endless ways to enjoy them. One classic way is to make crab cake sandwiches, which is perfect for lunch or dinner. Here are some delicious recipes that you can try.
Ingredients
4-6 crab cakes
4 brioche buns
2 tablespoons mayonnaise
1 tablespoon Dijon mustard
Lettuce or arugula leaves for garnish
Tomato slices (optional)
Instructions
Preheat oven to 350°F.
Place the crab cakes on a baking sheet and bake in the oven for about 10 minutes until heated through.
While the crab cakes are cooking, mix together the mayonnaise and Dijon mustard in a small bowl.
Toast the brioche buns in a toaster or on a grill pan until lightly browned.
Spread some of the mayo-mustard mixture onto each bun half.
Add lettuce or arugula leaves onto one half of each bun followed by tomato slices if desired.
Place one hot crab cake on top of each sandwich and cover with other half of bun.
Tips
To make your classic crab cake sandwich even more flavorful:
Try adding sliced avocado, pickles, red onions, or cheese such as cheddar or Swiss.
Use different types of bread such as sourdough or ciabatta instead of brioche for variation.
Enjoy this simple yet savory recipe anytime you crave something light but satisfying!
2. Crab Cake Eggs Benedict
If you're looking for a brunch dish that's sure to impress, try making crab cake eggs Benedict. The combination of rich, creamy hollandaise sauce and crispy crab cakes is simply irresistible. Here's how to make it.
3. Crab Cake Caesar Salad
If you're in the mood for a lighter meal, try making a crab cake Caesar salad! This dish is perfect for lunch or dinner and offers a refreshing twist on the classic Caesar salad. Here's how to make it.
4. Crab Cake Sliders with Spicy Aioli
If you're looking for a fun and easy appetizer or snack, try making crab cake sliders with spicy aioli! These mini sandwiches are perfect for parties or game day gatherings. Here's how to make them.
5. Crab Cake Stuffed Mushrooms
If you're looking for an elegant appetizer that's sure to impress your guests, try making crab cake stuffed mushrooms! These bite-sized treats are perfect for any occasion and are a great way to enjoy the flavors of crab cakes in a unique way. Here's how to make them.
FAQs
What are some common dishes that can be made with crab cakes?
Crab cakes can be used in a variety of dishes. Some popular ideas include serving them on a bun as a sandwich, topping a salad with them, or even breaking them up and using them as a filling for tacos or quesadillas. Another option is to serve them as an appetizer, either on their own or with a dipping sauce.
Can crab cakes be frozen for later use?
Yes, crab cakes can be frozen for later use. To do so, place them in an airtight container and freeze for up to three months. When ready to use, simply thaw them in the refrigerator overnight and then follow your desired cooking method.
What are some easy side dishes to pair with crab cakes?
Since crab cakes are a seafood dish, feel free to pair them with other seafood-inspired sides, such as coleslaw, roasted vegetables, or even a seafood chowder. Another great option is to serve crab cakes with a side of rice pilaf or a simple green salad with a vinaigrette dressing.
How long will leftover crab cakes last in the fridge?
Crab cakes can typically be stored in the refrigerator for up to three days after they've been cooked. To ensure maximum freshness, store them in an airtight container and reheat them in the oven or microwave when ready to eat. If they have a strong odor or appear discolored, it's best to dispose of them rather than risk food poisoning.